Teams get stuck. And when they do? An external perspective and facilitation that surfaces core issues can break through old patterns to build collaboratively toward a new way of doing things. This looks and feels differently for each team. It can mean transforming paradigms, mending and tending team dynamics, building toward an employee-centered culture, or taking a next step together.
As team dynamics are unique, Into Right Relationship doesn't use a standardized approach. Instead, we begin and end with employee experiences. Harnessing the insights of all team members, our facilitators co-create models and cultures honoring everyone.
Our Human Approach to Team Work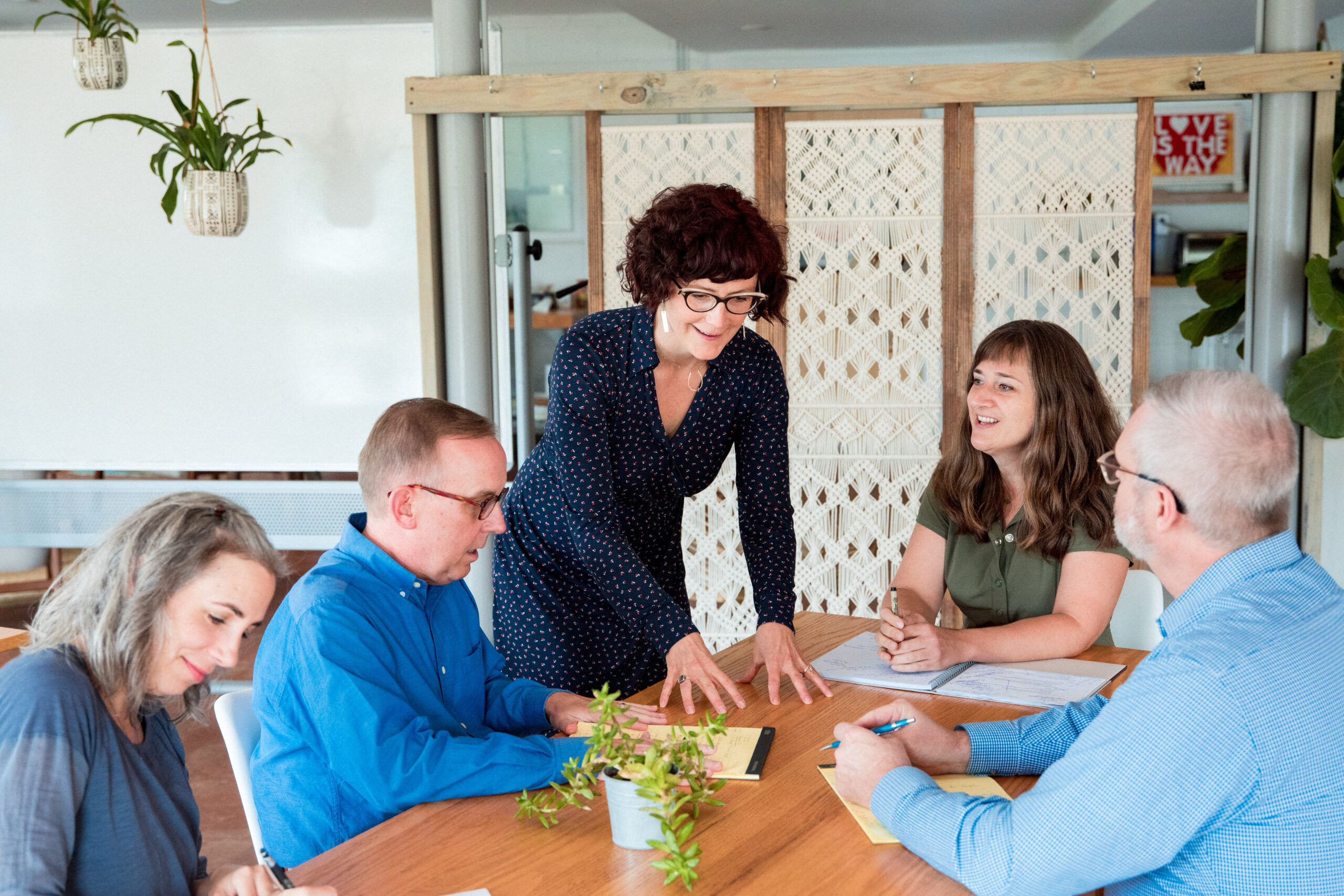 Teams are complex organisms – on one hand, they are a unit working together. On the other hand, they are a collection of individuals with their own distinct characteristics. By working in a parallel process that supports individuals and teams at the same time, we create the kind of change that sticks around long after the facilitators have left the room.
"Your work with our team was transformational for me - personally and professionally. You are extremely skilled in your work and it is clear that you bring total authenticity of who you are as a woman and as a human to the work you do. Working together was more than just a joyful and educational experience; you have inspired me to continue to challenge myself, to grow, to question, and to be confident in bringing what I have to offer to the table. Thank you."
"Open, authentic presence and conversation is a lived-value of Sarah's which has a powerful impact on an agency's culture and relationships. Sarah has the ability to meet the needs of individuals while simultaneously calculating the impact to a team. Her work has revolutionized our agency and strengthened our programs and services . . . innovative, proactive, creative, solution-focused facilitation is constant with Sarah."
"Change is always slower than one hopes, but seeing how excited the team is about making program shifts in this direction is worth it. Your enthusiasm to train and partner with us is mostly to blame. Thank you so, so much."